The Best Looks for Flooring in 2022
Now that you are familiar with the industry's most popular materials, you are ready to consider what looks are expected to see heightened popularity going into the next year. You'll find that homeowners continue to trend toward natural and stylish aesthetics.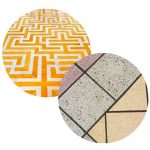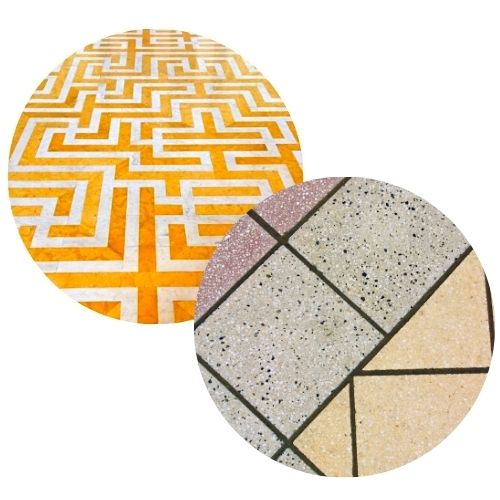 Decorative
Natural looks are without a doubt the biggest trend going into 2022. But that doesn't mean we won't see some more creative and artistic floors as well. Bold patterns and colors will make their way into homes via carpet, tile, vinyl, and laminate. If you're looking for a new floor with a little personality, decorative is the way to go.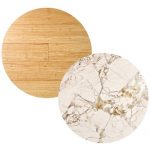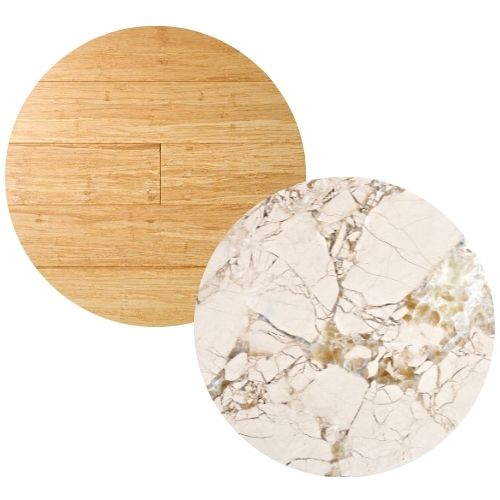 Natural
For homeowners wanting a timeless and durable aesthetic, natural and natural-look floors will be the top choice. We expect to see an influx of purchases made for marble-look, stone-look, and wood-look floors. You may even see floors that resemble concrete, travertine, or limestone.
The Best Colors for Flooring in 2022
According to Hardwood Floors Magazine, the flooring trends for color will largely remain the same in 2022. In the past few years, we've seen a great demand in products and materials of these stains and colors:
Gray Stains
Gray-stained flooring gives a space a more modern and contemporary feel, which remains a hugely popular aesthetic. They are also a great choice if you need to match your floors to white cabinets or modern furniture. And if you are looking to sell your home in the near future, a floor with a gray stain is sure to pique potential buyers' interest.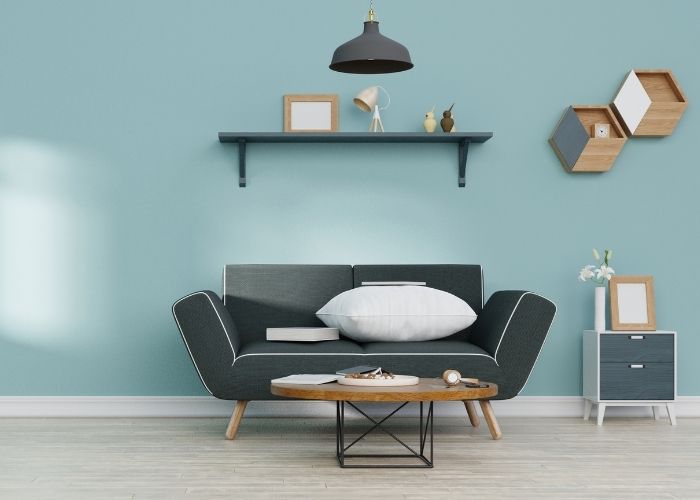 Dark stains look to remain popular, and it's no surprise why. These materials are less susceptible to fading and have a warm and timeless appeal.
White Stains
Today's homeowners lean toward a white, bright, and cheerful aesthetic. That's why white-stained flooring is expected to remain popular in 2022.
Cerused
Cerusing, also referred to as 'liming', is a wood finishing technique that enhances the natural details and character of the wood and creates a two-toned look. The wood grain is typically accentuated in a hue that is lighter or darker than the other parts of the wood, allowing a unique contrast. Cerused wood floors were hugely popular in the 1500's. Over the last few years, they have made quite the comeback – and that is not expected to change over the next year.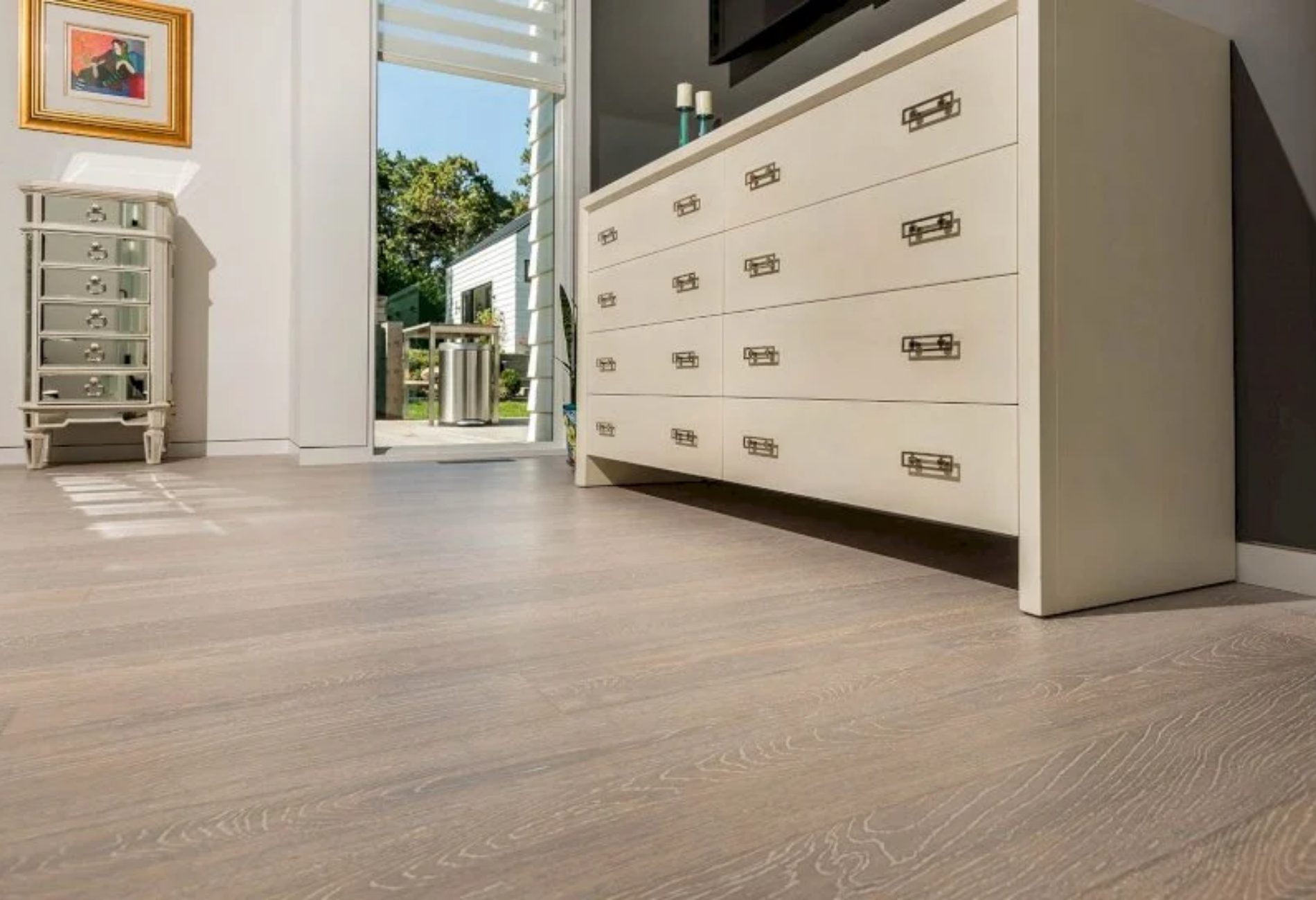 The Best Patterns for Flooring in 2022
Once you know the color and material, you'll need to decide what kind of pattern you want for your floor. This may seem like a straightforward decision, but in 2022, we can expect to see even greater variety in the options for patterned flooring.
No matter what material, color, or texture you opt for, you can expect to see a large number of wide plank products on the market. In fact, these products will soon be so popular that they'll begin to make thin and narrow plank floors look outdated.
In 2022, we can expect flooring planks to be available in greater widths and lengths than in years past.
Chevron and Herringbone
Chevron and herringbone floors will be less common than traditional patterns, but we still expect the trend to increase in 2022. It's an easy way to make a home look unique and stylish without sacrificing the quality of materials.
Chevron and herringbone patterns can be achieved with bamboo, hardwood, vinyl, laminate, and tile products.
Checkered Floors
Checkered flooring has long been popular in kitchens and bathrooms. In 2022, we expect the trend to seep into other rooms throughout the home as well. And designers won't stick to the classic white-and-black of years past.
Next year, we anticipate more printed tiles to make an appearance in this trend.
Other Tile Patterns
As mosaic and art-deco tiles increase in popularity, we can expect to see more patterned tile floors in 2022.
Look for more interesting transitions from room to room, as well as more playful layouts with tile, vinyl, and laminate products.
The Best Textures for Flooring in 2022
You want your floors to look good, but it's important that they also feel good. The texture you choose will play into both aspects.
Below, we've listed all of the top trends for textures as we move into 2022.
For Hardwoods
As we said, hardwoods are expected to maintain (and even increase) their popularity in 2022. But not all hardwood floors are created equal. Here are some of the top textures we expect for wood floors next year.
Hand-scraped
Hand-scraped hardwoods are actually expected to decrease slightly in popularity over the next few years. But we still expect to see them plenty in 2022.
These floors have a rough and exposed look, which appeals to homeowners with a more rugged aesthetic.
Smooth
Smooth floors will continue to grow in popularity well into 2022 and beyond. That's because they are modern-looking and comfortable. Plus, they give a look of uniformity that is great if you want your home to appear clean and straightforward.
Like hand-scraped floors, distressed floors may also see a minor decrease in popularity. But homeowners who are invested in a farmhouse or otherwise rustic look will still tend toward distressed bamboo and hardwoods. These floors have an appearance of age and character that fits this particular aesthetic extremely well.
For Carpets
Carpets are classic. But if you really want to make an impact in 2022, you'll focus on texture in addition to color and pattern.
Here's what is looking to be big next year:
Shag/Frieze
Shag carpets are making a comeback – only this time they come under the name of 'frieze' carpeting. It's no surprise that homeowners are returning to this long-ago favorite; they're comfortable and match nearly any aesthetic.
But here's a pro tip: Stick to the gray colors we mentioned earlier. Bold colors are not on-trend for carpets heading into the new year.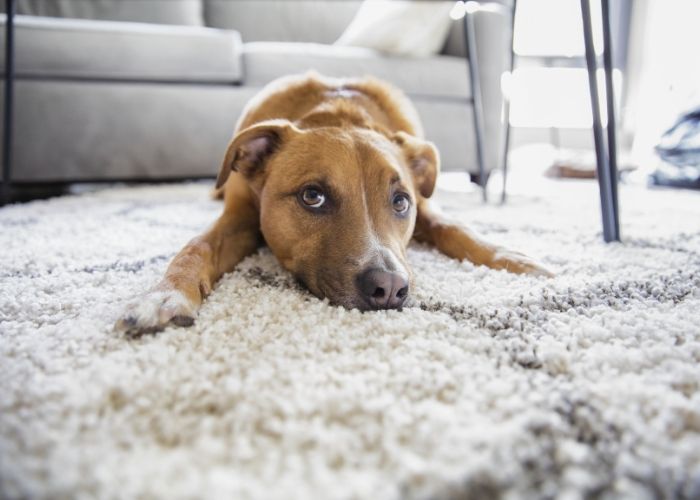 Berber
Berber carpet is extremely popular for commercial property owners. It's less commonly used in homes, but if you're in need of something durable, it may be worth a look.
Cut and Loop
We mentioned that creative patterns are a major trend right now. For carpets, this takes the form of cut and loop textures. Expect them to be big for 2022.
Need Help Installing Floors in Your Home? Ask the Experts at Factory Flooring
What type of underlayment should you use? How many inches thick? How do you install it? And how do you avoid damaging your floors in the process? 
When you work with Factory Flooring, you don't have to worry about these questions. Our team of professional flooring installers will handle all the heavy lifting for you — literally. All you have to do is relax and enjoy the savings on your energy bill. 
Need to get more flooring ideas first? Our design blog has dozens of articles to help you get started. Whenever you're ready to tackle your insulation project, we'll be here to help. Contact us online to get started, or call Factory Flooring at 469-583-7053 
Jan 18, 2022

Category:

News
Comments: 0