You can never go wrong with investing in good flooring. Your floor draws attention as soon as guests enter your custom built home. Majority of homeowners choose vinyl floors because they offer similar, if not better, qualities as natural floors. The advent of technology has resulted in economical and visually appealing vinyl floors. This article discusses the benefits of vinyl flooring.
Comfort
Vinyl flooring offers comfort that you cannot get in real tile or wood – it is even comfortable to stand on for long periods of time without having to worry about straining your joints. Many people prefer to install vinyl flooring in kitchens where they spend a lot of time standing. Thanks to a padded under layer installed beneath the sheets and tiles, your feet feel more comfortable because of the cushioning effect. Vinyl flooring keeps the cold at bay even during winter making it ideal for your custom built home when compared to wood floors and ceramic tiles.
Versatile
Vinyl flooring is ideal for rooms susceptible to moisture such as mudrooms, kitchens, and bathrooms. It is a more versatile material compared to laminate and wood. What is more, it is scratch resistant and nonporous making it an ideal choice for homes that have pets and children. Vinyl flooring is able to handle areas that have high traffic, and it is also available in tile, wood and stone to match with any décor.
If you live in an area close to the beach, it would be wise to make vinyl flooring your best friend. You see, vinyl is water resistant and able to withstand sand and dirt thanks to a nonporous surface that prevents it from absorbing moisture. It is ideal for bathrooms as the spills and splash do not cause warping or bubbles. It's on this basis that you are likely to come across vinyl in wet areas such as the laundry rooms, kitchens and bathrooms.
Convenient
Vinyl flooring is convenient because it is DIY friendly. It usually comes in three installation options: peel and stick, click and lock, and glue down planks. It is upon you to decide on the best installation form depending on the type of vinyl flooring you choose. Contact a professional contractor like Factory Flooring Liquidators if you have no idea how to wrap your fingers around this.
Flexible
Vinyl flooring will come in handy should you have foundation issues. Foundation problems are sometimes the culprits behind warping and even cracking. Even after correcting the foundation issues, floors can at times lose their appeal. Vinyl can help correct this, and you will be glad to know that it can even bend without breaking – vinyl remains intact in ways that other types of flooring materials cannot.
With durability that is second to none, vinyl can handle pressure emanating from heavy traffic. It can take up to 20 years before replacing vinyl flooring in your custom built home. Though this is at times dependent on the manufacturer and the quality of material used, vinyl has what it takes to ensure you enjoy value for money. On the same vein, vinyl flooring has a major advantage if a specific area gets damaged whereby the only intervention necessary is replacement of the specific pieces.
Affordable
Majority of homeowners choose vinyl flooring because it is cost effective when compared to other flooring options such as hardwood. It will also cost you less in terms of maintenance because you just need to wipe dirt and mop stains.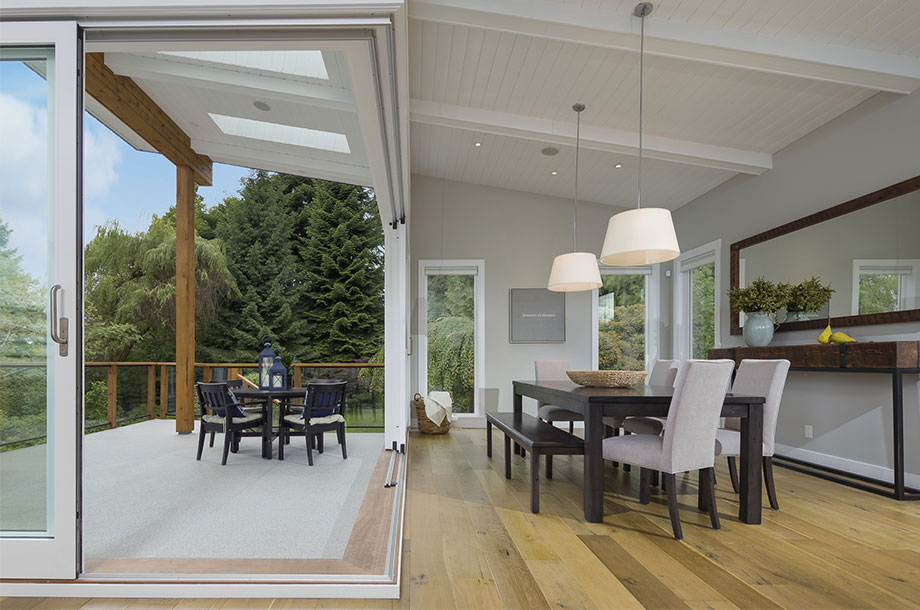 Need Help Installing Floors in Your Home? Ask the Experts at Factory Flooring
What type of underlayment should you use? How many inches thick? How do you install it? And how do you avoid damaging your floors in the process? 
When you work with Factory Flooring, you don't have to worry about these questions. Our team of professional flooring installers will handle all the heavy lifting for you — literally. All you have to do is relax and enjoy the savings on your energy bill. 
Need to get more flooring ideas first? Our design blog has dozens of articles to help you get started. Whenever you're ready to tackle your insulation project, we'll be here to help. Contact us online to get started, or call Factory Flooring at 469-583-7053 
Mar 09, 2021

Category:

News
Comments: 0