Flooring is such an important part of every home.  Let's face facts; even though it's 2020,  no one's flying around their homes with jet-packs! (Not yet anyway) We need our floors, and flooring isn't a part of the home that any homeowner wants to replace too frequently.  I'm sure we can all agree that our floors are something that we want to stand the test of time and provide us with years and years of use.  So where do you start when deciding which flooring material to choose for each area of your home?  Here at The Factory Flooring  Liquidators, one of our main objectives is to make sure, not only that you absolutely love your floors, but that they're the best possible material choice for you (a material that makes the most sense for your particular home, and one that will last!)  In this post, our flooring professionals show you where to start when choosing the "right" material for your home.
Your subfloor –
The type of subfloor you have ultimately determines the options you have for flooring material, so figuring out what kind of subfloor you have in each area of your home is step #1.
Cement subfloors –
Cement is, by nature, a porous material.  It holds moisture the same way a sponge would, so if you're looking for a material to be installed over cement, it's important that you choose the right one; meaning a material that will last under the conditions that the cement subfloor present.  A material that moisture won't cause damage to; here are some good choices:
Tile –
Traditional porcelain or ceramic tile; natural stone, terrazzo or marble… whatever "look" you're trying to achieve, there's definitely a tile out there that will work.  Tile is probably the safest choice for flooring material, when being installed over a cement slab.  Tile doesn't mind moisture at all, so places like basements, kitchens, bathrooms and entryways are great areas of the home to have tile flooring installed.  When tile is installed correctly, it will last, basically, until you get tired of looking at it!  Many homeowners have been leaning away from installing tile in places like basements and their kitchens, mainly because of the complaint that it's cold on their feet, and we completely understand.  No one actually enjoys a freezing cold tile floor (well, unless you live somewhere tropical).  That's one of the reasons why we've seen such an increase in homeowners installing radiant heat underneath their flooring.  Looking at a "durability" factor; tile flooring is the most durable flooring material choice out there.  So if you can get past the cold feet, we're sure you can find a style of tile that you love.
Luxury Vinyl Planks –
In the past few years, we've seen a huge rise in production of luxury vinyl plank material.  The flooring industry keeps coming out with new and improved materials every year, and flooring professionals and homeowners alike, just love them!  There are products like COREtec and Mannington Adura Max, which have so many great qualities; it's difficult to think of what they'll come out with next!  COREtec Plus and Mannington's Adura Max are floating floor systems that can basically be installed in any area of your home, and work over any type of subfloor (as long as it's flat, of course).  COREtec Plus has a Vinyl wear layer on top, and the majority of the styles have an attached cork underlayment, making it pretty soft on your feet.  Vinyl is naturally water and mold resistant, so it works really well in areas that are prone to moisture like kitchens, bathrooms, entryways and basements. Click here to read more about COREtec flooring.
Glue-down luxury vinyl planks are also another great vinyl floor covering option that has also improved tremendously over the past few years.  Manufacturers like Armstrong, Karndean and Mannington produce some of the best luxury vinyl planks today.  There are tons of different color choices and styles; there's literally something for everyone.
Luxury Vinyl Tiles-
Luxury Vinyl Tile is another great water-resistant flooring option.  It holds much of the same benefits of luxury vinyl planks, but most products aren't a floating floor system and have to be glued down.  Glue-down installation isn't a bad thing, it just means you may have to do some added prep-work to your subfloor before installation.  COREtec, however, does make a line of luxury vinyl tiles that also have the attached cork underlayment and are installed as a floating system.
Cork-
Cork is, by far, one of the most Eco-friendly options of flooring material out there.  If you have a cement subfloor, a cork floor can definitely give you some much needed comfort and warmth under foot.  Cork flooring is also naturally resistant to mold and mildew, much like vinyl flooring.  Cork flooring is a great choice for areas like a kitchen, where the benefits of extra comfort and warmth while standing for long periods of time to cook or do dishes are greatly valued.  One of corks downfalls, however, is that it can be permanently dented by heavy furniture, so unless you plan on keeping your heavy furniture in the same place, you may be surprised at the condition of your cork if and when you go to move it around.
Wood Subfloors –
Discovering that you have a wood subfloor, whether it is plywood or pine planks, gives you the most flexibility when it comes to floor covering options.  A wood subfloor is a great base for just about any type of flooring material, and if it isn't (for example, if you want tile installed) it's easy enough to add the proper preparation needed.  Here are some good material options if you have a wood subfloor.
High-End Laminate –
– We're not talking about the traditional laminate that blows up like cardboard if water hits it; there are much higher quality laminates out on the market today.  Laminates generally range from 7mm in thickness all the way up to 12mm.  If you are looking to install laminate in your home, make sure it's a thicker, higher quality material.  We only recommend installing laminate flooring in common areas of the home like living and bedrooms.  Areas where moisture can threaten the integrity of the flooring, like in bathrooms and kitchens aren't the best place to install any type of laminate flooring.
Luxury Vinyl Planks –
Luxury Vinyl Planks, particularly the floating systems, work just as well over wood subfloors as they do over cement, so if you set your sights on a particular style, you won't need to worry about which type of subfloor you have.
Solid Hardwood or Parquet Flooring –
Having a wood subfloor is perfect for the installation of any solid hardwood flooring.  Solid hardwood is also a great material to receive a good return on your home improvement investment.  Went maintained properly and cared for, a solid hardwood floor can last over 20 years!
Engineered Hardwood-
Engineered hardwood, depending on the material, is either glued down or installed as a floating system, and is a great option if you're not looking to install a solid hardwood, but still want wood floors.  There are many different manufacturers of engineered wood floors, and there are a lot of different looks and finishes to choose from.  There are even some made with highly durable UV finishes.
Functionality-
Now that you've figured out what type of subfloor you have, your next step is evaluating what each space in your home is going to be used for.  For example, we'll start with the kitchen; we all know the kitchen is the heart of every home.  They're used daily, and are considered high traffic areas.  A kitchen is also an area where the threat of moisture is present at all times.  From the kitchen sink, to the water-line on the refrigerator, and let's not forget the dish-washer.  Kitchens and bathrooms, for the same reasons, are crucial areas of the home to choose the "right" flooring material.
Ok, so the kitchen is pretty straight forward, but what about a space like the basement that you're looking to finish?  Well, this is where the evaluating starts…. Are you looking to use the basement as an added family room with couches and a media center, or a play-room for the kids, or something simple like extra storage space for all your holiday decorations?  All these factors play a big role in the type of material that would be considered the "best" option for the space.
High traffic areas require a flooring material that has a strong wear layer, or a finish that is ready to fight back against all the foot traffic.  Some examples of high traffic areas are front entryways, kitchens, main hallways, and any highly-used entry/exit areas.  For example, if you come into your home through the back door or the garage every day and only your guests really use the front door, those entrance areas are considered "heavy traffic" areas and the flooring choice is pretty important. You'll notice that many homes have an initial entry with tile flooring, and hardwood flooring throughout the rest.  This is because tile is a much more durable flooring option for entry doorways.  Remember, the main entry of the home has to hold-up against the most potentially damaging outside influences, like salt on your boots in the winter, or rain and mud in the spring, and highly fluctuating temperature change in the summer (opening the door to hot/humid summer weather and closing it to cool air conditioning).
Another factor that should be considered is whether or not the area will be where pets are going to be kept or fed. More than half of homes in America have pets, so it makes sense to keep them in mind when choosing the material for your floors.  You have to consider how big your pet it, where they are going to eat, where they're going to come in and out of the home, and how you're going to maintain the flooring that they reside on.  We all love our pets, but we also want to love the type and style of floors we install in our homes…. With some preventative measures, and careful planning, we're sure you'll be able to find the "right" material for every area of your home.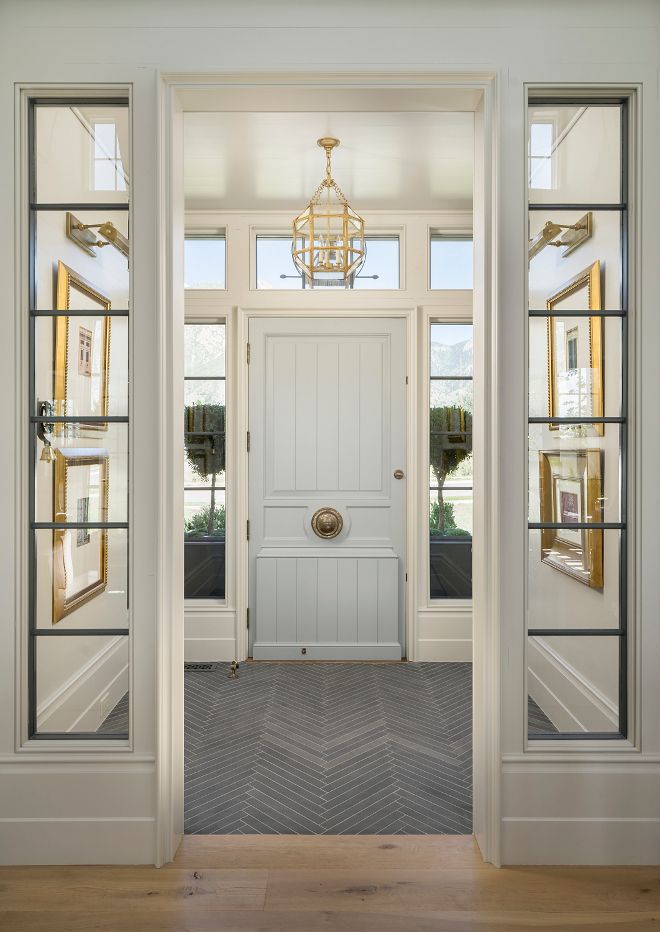 Entryway with Herringbone tile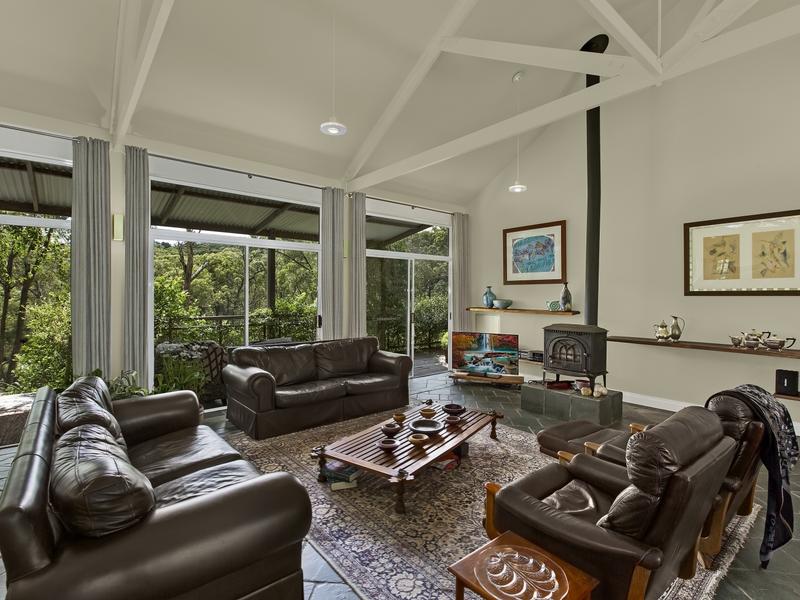 Slate floor tiles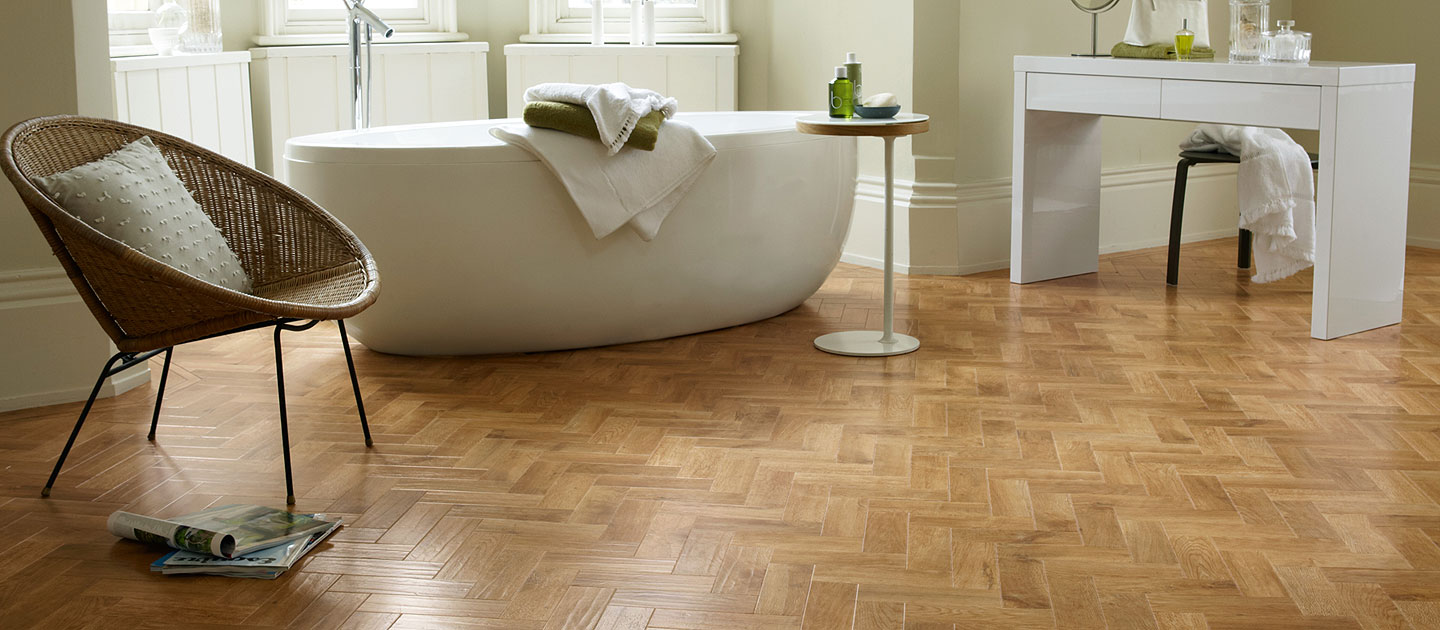 Luxury Vinyl Flooring in a Herringbone pattern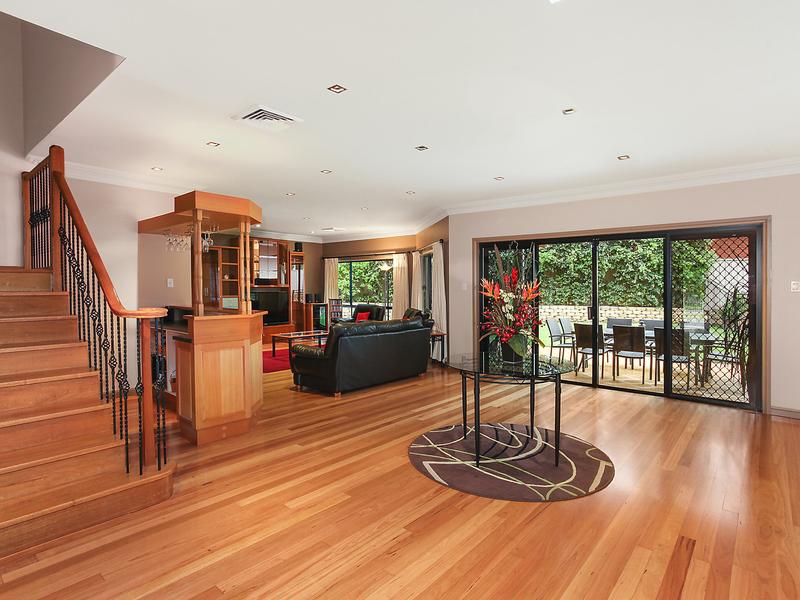 Solid Hardwood Flooring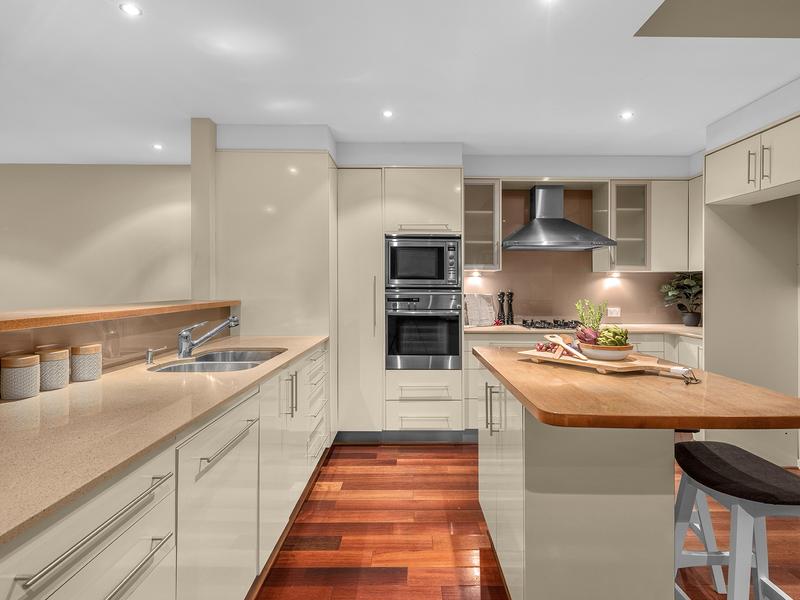 Solid Brazilian Cherry Hardwood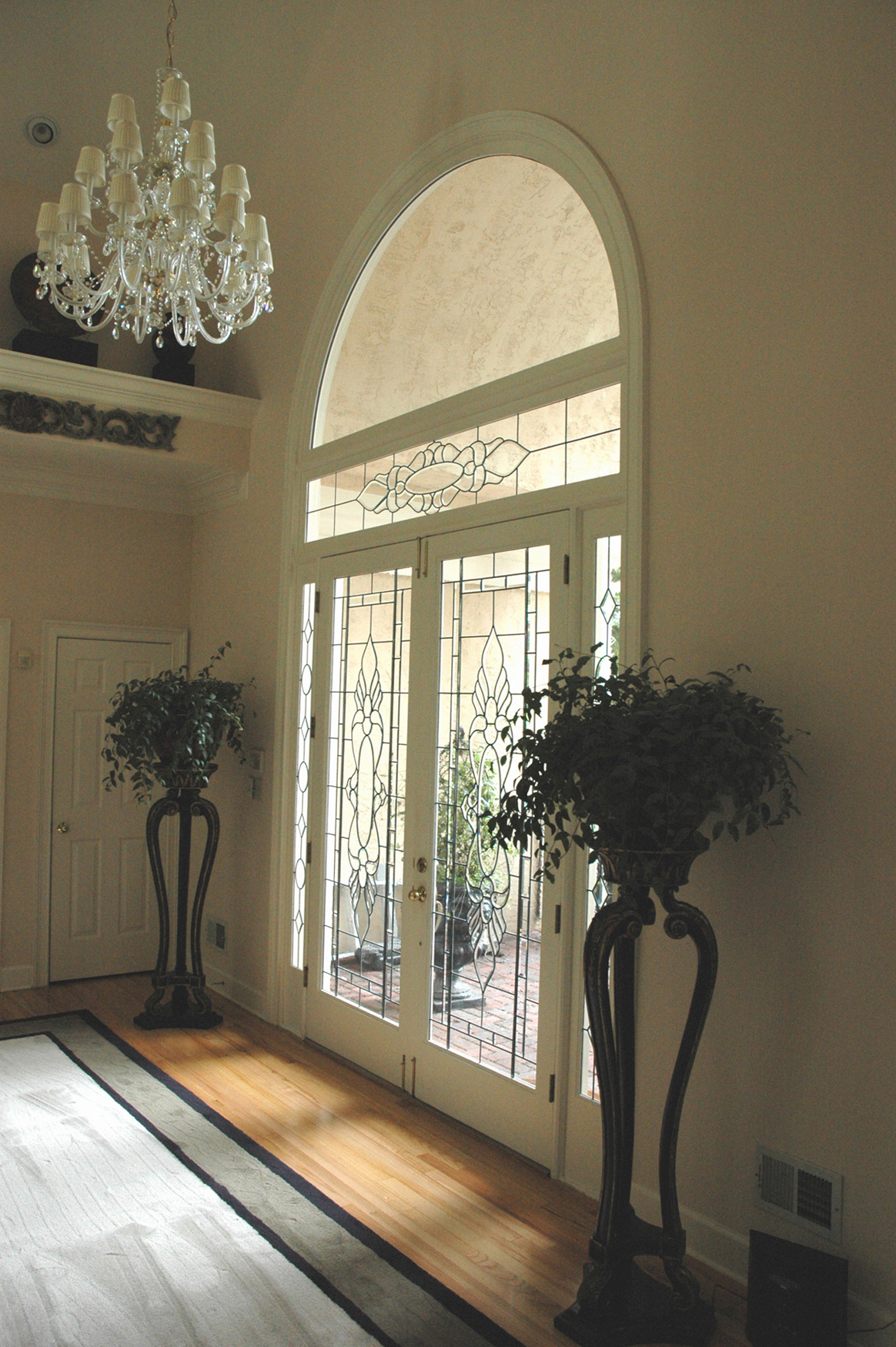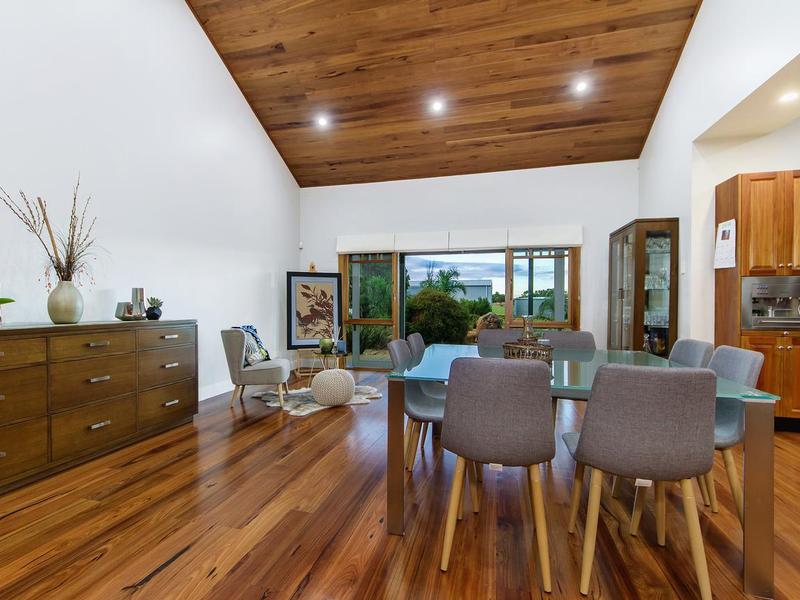 Solid Hardwood Flooring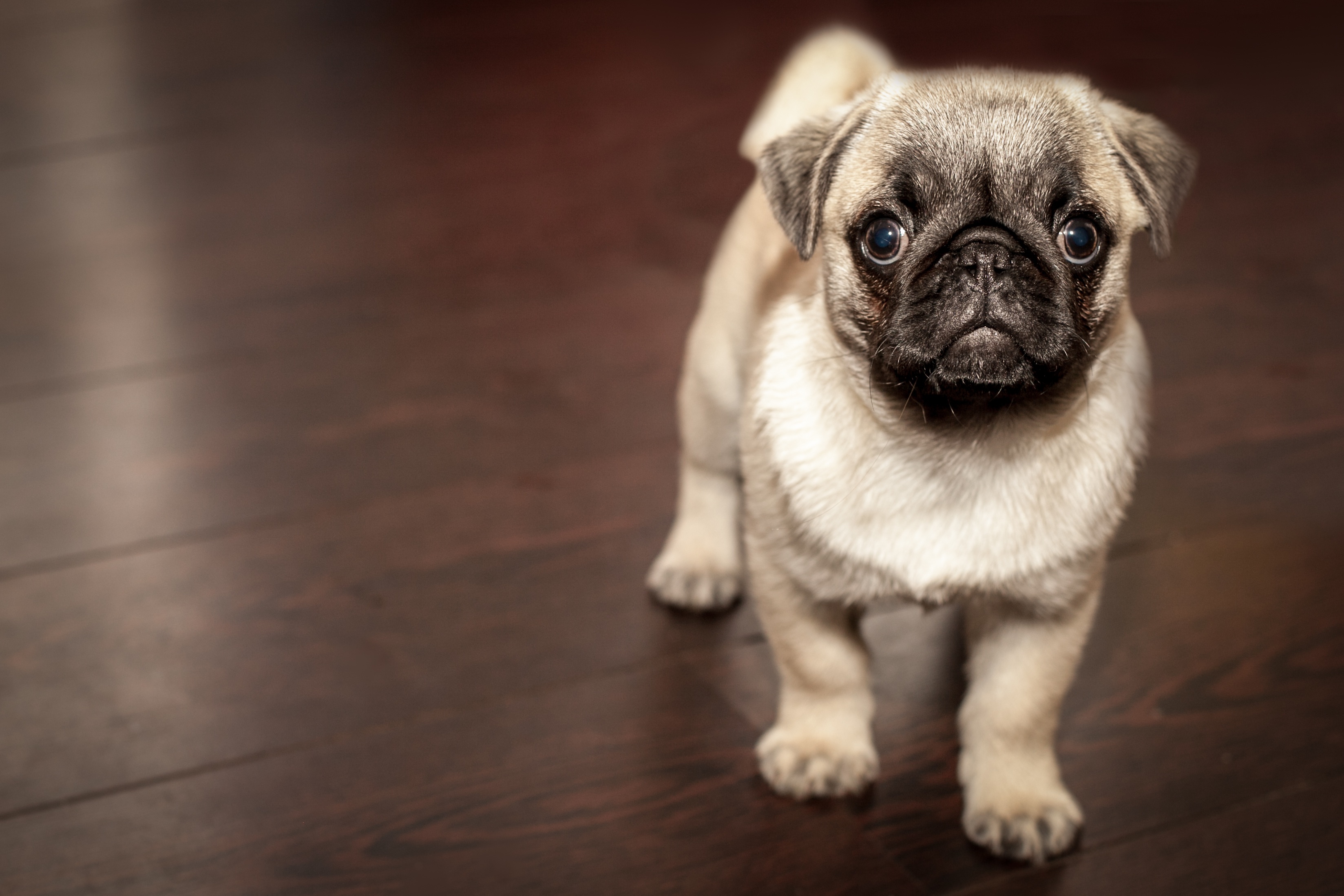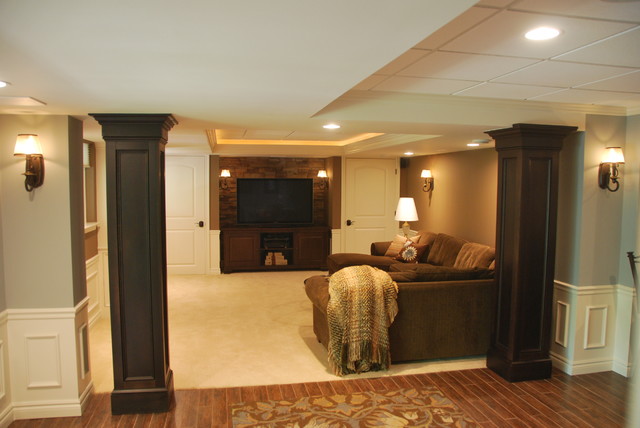 Refinished Basement
Apr 21, 2020

Category:

News
Comments: 0