Is 2022 your year? If you are finally ready to tackle that remodel project you've been dreaming of, congrats! This is an exciting time for homeowners like you who want to make your space your own.
Home remodels have risen in the last few years, and 2022 will be no different. So as you work on a fresh look for your living space, you'll join hundreds of thousands of Americans who have the same idea.
To help you get started, we've outlined all of the top flooring trends you can expect to see in 2022. This overview will help you pick out a design that is both modern and stylish. Keep reading to learn more about next year's big fashion take-aways when it comes to new floors!
Expected Trends for Flooring in 2022
The material you choose will have a direct and drastic impact on your living space. Some flooring will make a home feel cool and modern, while other products will have a warm and traditional effect. So where do we start?
Picking the best flooring material for your remodel comes down to three factors. As you shop, consider:
Your style

Your lifestyle

Your budget
You want a material that is visually stunning but practical. And, of course, it should also fit into your budget.
Fortunately, 2022's big flooring trends feature a wide range of affordable products that are also attractive. Ready to discover the industry's most popular materials going into the new year?!
Vinyl Flooring Trends
In 2022, technology will continue to improve, so vinyl materials will look and feel that's nearly indistinguishable from real wood or stone. Plus, luxury vinyl plank flooring is known for its affordability and ease of installation, so homeowners looking to DIY will be strongly considering LVP.
Because vinyl is warm, affordable, and stylish, we can expect the vinyl trend to continue for years, if not decades.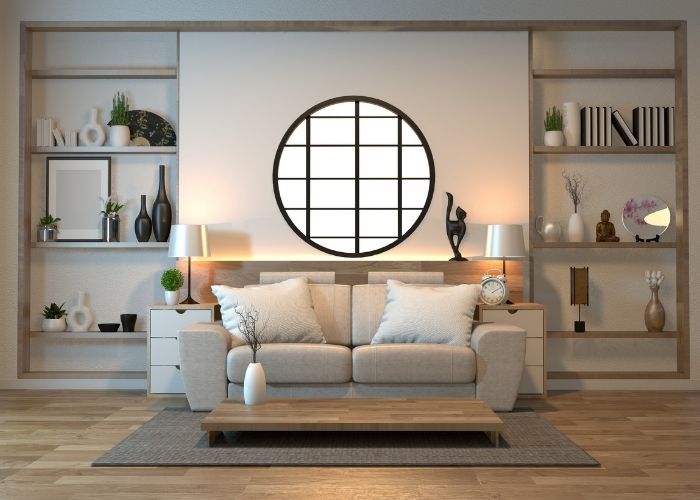 TILE Flooring Trends
Tile has been a classic and popular flooring choice for many years. In 2022, you can expect to see these kinds of tile products:
Marble-look tiles that are affordable – but look anything but cheap.

Decorative tiles that lean toward art deco or Moroccan styles.

DIY-friendly tiles that allow you to easily install them yourself.

Designer tiles that are hexagon, fan, or arabesque in shape.
If you're looking for a modern floor that is both waterproof and durable, tile should be a top candidate in your new flooring considerations list in 2022.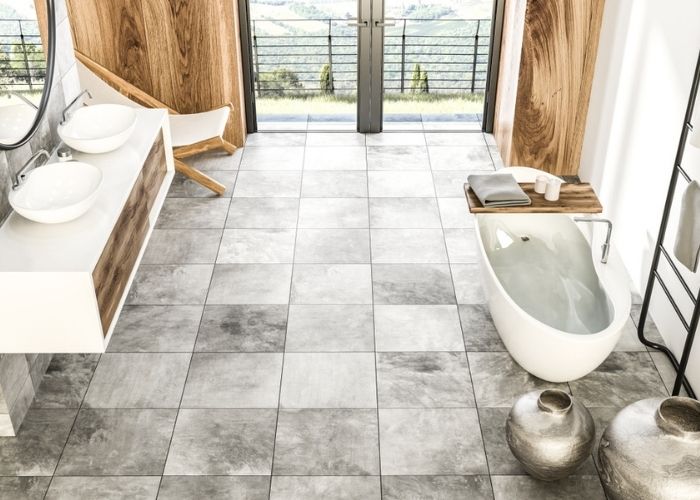 LAMINATE Flooring Trends
Laminate is popular for both commercial and residential spaces, and that doesn't look like it will change in 2022. Next year, we expect to see home and business owners gravitate toward light wood and wide-plank laminate flooring. Additionally, homeowners will be looking for features like water-resistance, stain-resistance, embossed/distressed textures, and high-variation options.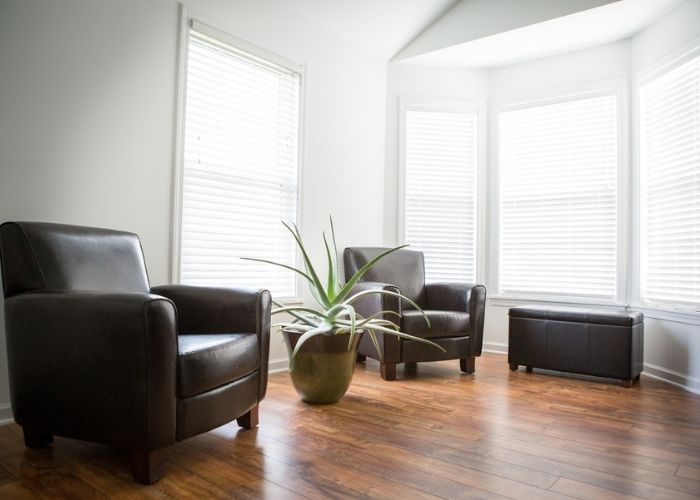 HARDWOOD + BAMBOO Flooring Trends
For homeowners who want a luxurious look and natural material, bamboo flooring and traditional hardwoods will remain the go-to materials. Nationwide trends tend to lean toward authentic looks and quality materials, so we expect these floors to remain immensely popular.
An emerging trend that has been on the rise for a few years now is rigid core bamboo flooring. If this is the first time you're hearing of it, it's certainly worth exploring before you make your final flooring decision. Rigid core bamboo flooring takes beautiful, durable, eco-friendly bamboo and adds a stone polymer composite (SPC) core that provides even more benefits, like:
High water resistance

Added stability

Basement and bathroom-friendly application

Increased dent resistance
But wait, there's more: This type of bamboo flooring comes in click-lock planks and has acoustic pad underlayment attached underneath. This might just make it the easiest type of flooring to install!
Need Help Installing Floors in Your Home? Ask the Experts at Factory Flooring
What type of underlayment should you use? How many inches thick? How do you install it? And how do you avoid damaging your floors in the process? 
When you work with Factory Flooring, you don't have to worry about these questions. Our team of professional flooring installers will handle all the heavy lifting for you — literally. All you have to do is relax and enjoy the savings on your energy bill. 
Need to get more flooring ideas first? Our design blog has dozens of articles to help you get started. Whenever you're ready to tackle your insulation project, we'll be here to help. Contact us online to get started, or call Factory Flooring at 469-583-7053 
Jan 18, 2022

Category:

News
Comments: 0